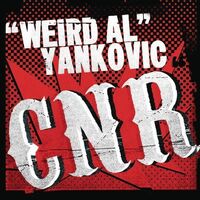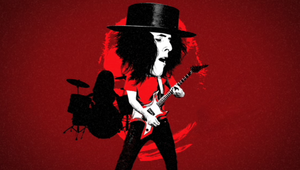 Song: CNR
Running Time: 3:21
Year: 2009
Album: Alpocalypse, Internet Leaks
Style Parody of: The White Stripes (esp. Icky Thump,
The Denial Twist and Dead Leaves and the Dirty Ground)
Genre: Alternative rock
Guitar tuning: E standard
Lyrics: Lyrics
Video: Yes

Download/Listen: None
Forum: Forum Discussion Page
The song is about Charles Nelson Reilly panelist on the Match Game television show.
The music video is animated by Jib-Jab, the animators who did the video for Al's Do I Creep You Out. The music video also leaves out a whole verse, making it 40 seconds shorter.
This is the first music video of Al's where you can insert your own face.
On Weird Al's Twitter (alyankovic) he has posted pictures with green screen caps and things, those were in the making of this video. Twitpic
CNR ripping the man's heart may be based upon a scene from Indiana Jones & the Temple of Doom.
CNR's trophy room has the head of Chuck Norris, which may be a reference to the Chuck Norris Facts.
The line, "'Cause you can spit in the wind or tug on Superman's cape, But Lord knows you just don't mess around with CNR," is a reference to the Jim Croce song, "You Don't Mess Around With Jim."
If you listen very closely when Al sings "He trained a rattlesnake to do his laundry," you can hear a tiny burp from him or possibly one of the band members.
Community content is available under
CC-BY-SA
unless otherwise noted.